Everything You Need for Your PoolPool Pumps, Filters, and More
At Legacy Pools & Spas, we believe in providing top-quality service to our customers. That's why we only offer best-in-class Hayward products. Legacy Pools & Spas is a Totally Hayward™ Partner, which means we can provide exceptional pool pumps, heaters, cleaners, lights, and more from Hayward. When we drop by for pool repairs or to install a new piece of equipment, you can rest assured that you're getting the best equipment possible.
Pool PumpsVS Omni® Variable-Speed Pumps
Hayward's VS Omni® Variable-Speed Pumps offer an easy and affordable way to add convenient scheduling and smart control to your pools and spas! Adjust your pump speed, water temperature, and pool lights with ease.
Learn More
Models: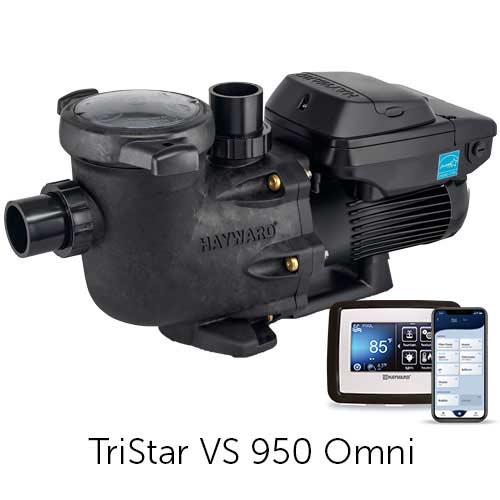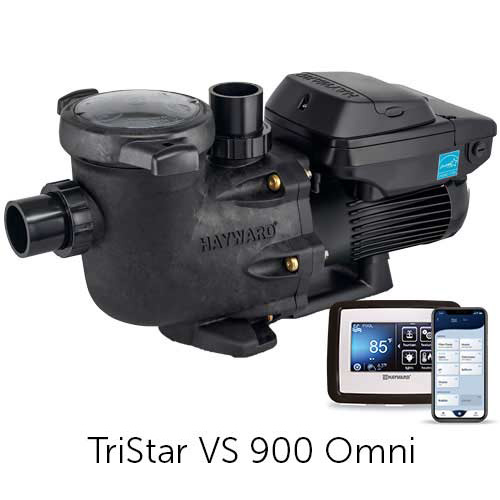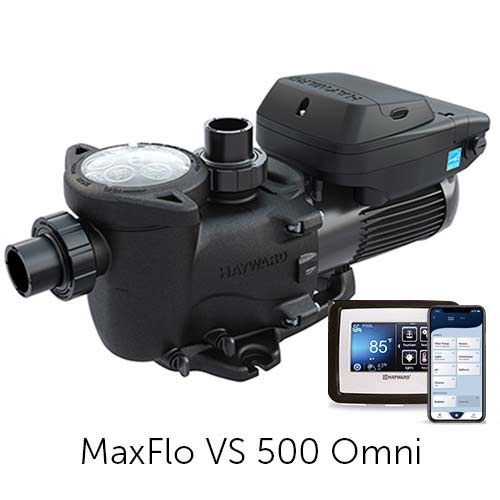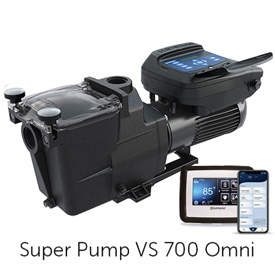 Pool Pump Features:
Wiring Base Unit
Smart Relay
Control Pad
Voice Assistant Control
Pool FiltersSwimClear™ Multi-Element Pool Filters
Your filters must be top-quality to ensure that your water is always clean. Hayward's SwimClear™ Multi-Element pool filters provide the most energy-efficient flow! This filter can save you up to 2,500 gallons of water per year.
Learn More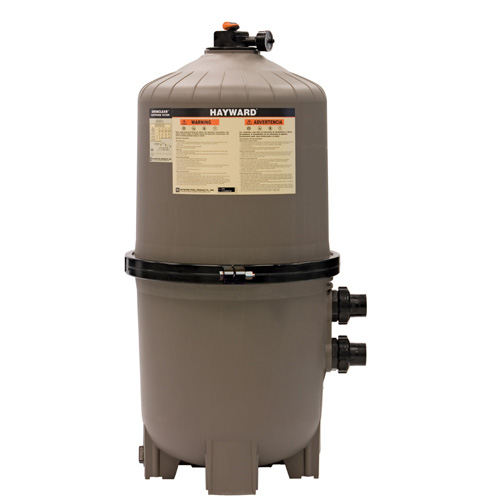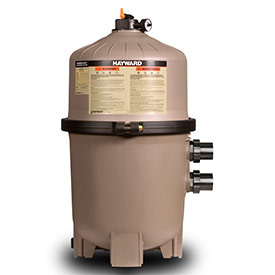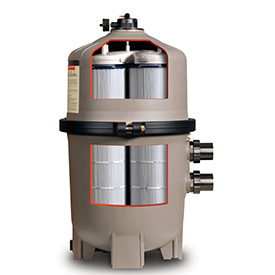 Sizes Available
225 sq. ft.
325 sq. ft.
425 sq. ft.
525 sq. ft.
700 sq. ft.
Features
Excellent filtration and hydraulic performance for reduced cost
Cleanable cartridge
Filter tanks made from durable materials to withstand the toughest applications and environmental conditions
High capacity
Heavy-duty, tamper-proof, one-piece flange clamp allowing for quick access to all internal components
Pool HeatersUniversal H-Series
This energy-efficient, high-performance pool heater is easy to install and makes your pool a comfortable, cozy space!
Learn More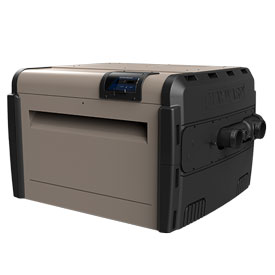 Features
Standard cupro nickel heat exchanger
Saltwater and chemical corrosion resistance
Exclusive "Totally Managed" cupro nickel heat exchanger water flow
Same water velocity through all tubes
Patented header bypass design
Up to 18% savings
2 in. x 2½ in. CPVC union plumbing connections
Common union for installation or service
Low NOx emissions
HeatPro Heat Pump
The high-performance, energy-efficient HeatPro works quietly and economically to maintain the ideal water temperature. The pump features the industry's only standard Ultra Gold corrosion-resistant evaporator, ensuring extreme durability.
Learn More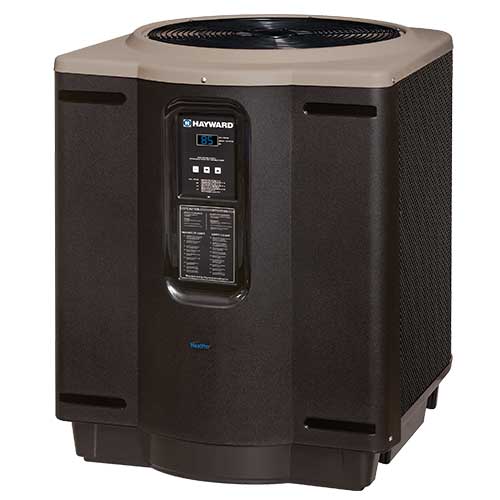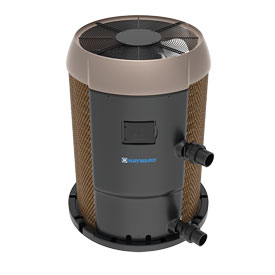 Features
Titanium Heat Exchanger
Exclusive Ultra Gold evaporator coil corrosion
Quiet operation
AHRI certified performance
2 in. x 2½ in. CPV union plumbing connections
Lightweight
Pool CleanersTigerShark™ Series
The TigerShark™ Series of pool cleaners are equipped with intelligent microprocessor-based technology. This pool cleaner is recognized for its superior performance in reliability and efficiency. Every area of your pool will be scrubbed clean within a quick 90-minute Quick Clean cycle.
Learn More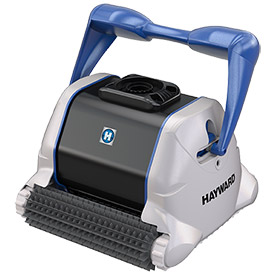 Features
Efficient cleaning programs
Standard three-hour complete cleaning cycle for full floor, walls, coves, and waterline
Patented Quick Clean Technology
Powerful vacuum strength
On-board pump for intense vacuum power to suck up dirt and debris
24-volt motor designed to use less energy at a lower cost
Unique cartridge filter system
Makes clean-up easy! Open the cleaner, remove the cartridge and rinse with a hose
No extra hoses
Runs separately from the pool's filtration system
Pool LightsUniversal ColorLogic LED Pool & Spa Lights
The Universal ColorLogic LED Pool & Spa Lights will transform your pool with a variety of vibrant colors. They can be retrofitted to virtually any existing pool and spa to provide spectacular color.
Learn More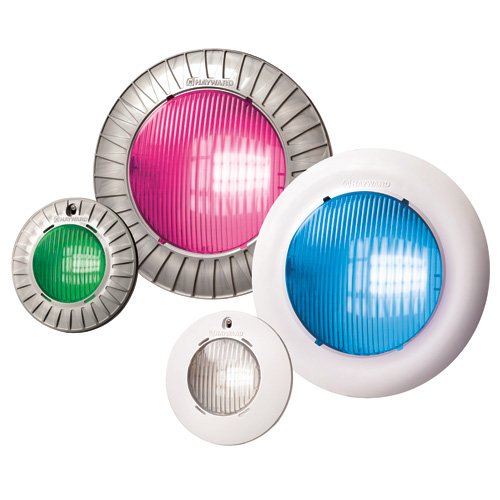 Features
10 fixed colors and seven color-changing light shows
Use to 86% less energy than incandescent light
Available in 30, 50, 100, and 150 ft. cord lengths
Plastic, 12V low-voltage, two-wire design combined with all-plastic thin UCL Niche
Ships with smooth white and silver luster starburst trim rings
Pool SanitizationAquaRite® Salt Chlorinators
Hayward's AquaRite® Salt Chlorinators provide clear, soft water and convenient sanitization. Our pool sanitizers are an alternative to conventional chlorine. Say goodbye to red eyes, itchy skin, and harsh odors from handling chlorine!
Learn More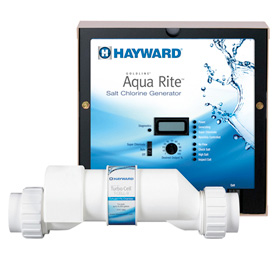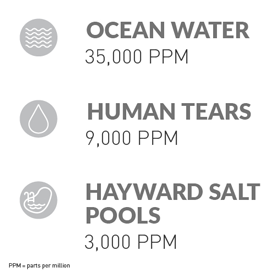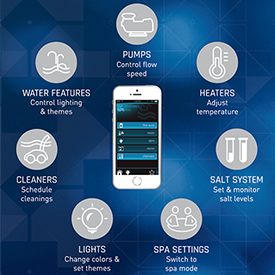 Features
Sized for new and existing residential pools of up to 40,000 gallons
Premium comfort
Never needs to be mixed
Save by eliminating chlorine costs
Digital display
Simple operation
Automatic cell cleaning
Single unit for 120VAC/240VAC 60/60Hz input
Weatherproof enclosure and connections
NSF-certified and ETL safety certified
Pool ControlOmniLogic Smart Pool and Spa Control
Hayward offers elite automation for pools and spas. You can take control of your backyard pool with OmniLogic Smart Pool and Spa Control, the forefront of pool technology. Enjoy full pool automation from an intuitive app!
Learn More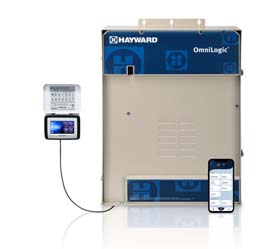 Features
OmniDirect Mode
Saltwater Pool Compatibility
Pump Control
Automatic Cover Scale-Back Mode
Compatible with Omni Remotes
OmniLogic app
Effortless Voice-Assisted Device Control